Espadon restaurant
Espadon restaurant
Tuesday to Saturday, from 07:00 to 09:00pm
New chef, new culinary journey, new setting by the hotel's Grand Jardin. Eugénie Béziat greets guests with a culinary sensibility that straddles two continents. Determined to celebrate her upbringing, she surprises us by introducing fresh, unexplored currents.
The gastronomic table at the Ritz
Two menus that adapt to seasonal produce represent a heartfelt French cuisine that pulses with the flavors of distant times and places, relying on nuance and contrast.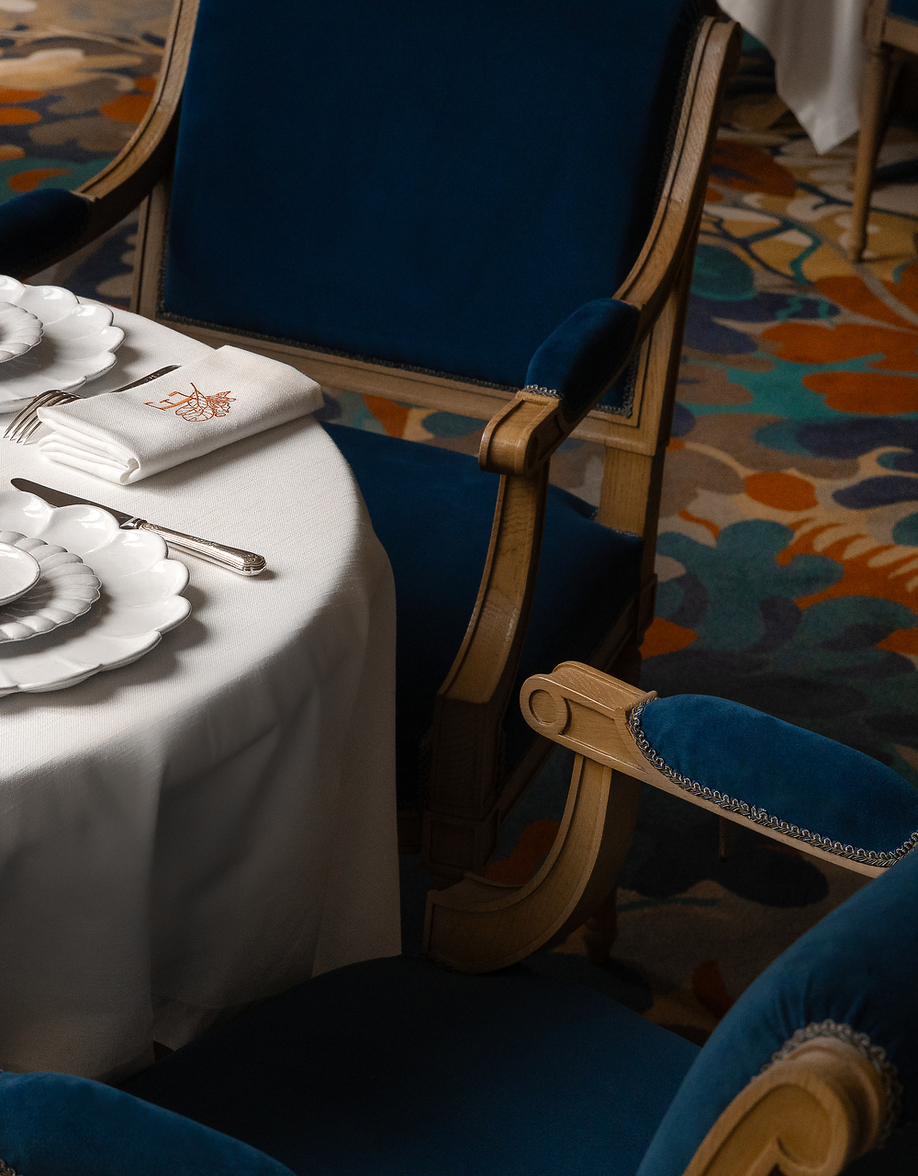 A confidential tone
As you enter the dining room, the large bay windows of the open kitchen reveal the silent ballet of the cooks, as if in a theater. The exceptional tree-lined terrace overlooking the Grand Jardin promises magical dinners under the stars. Inside, the intimacy of the dining room is reflected in the coppery tones and subtle lighting, set against a backdrop evocative of plants. The superb crystal-leaf ceiling lamp creates an imaginary herbarium.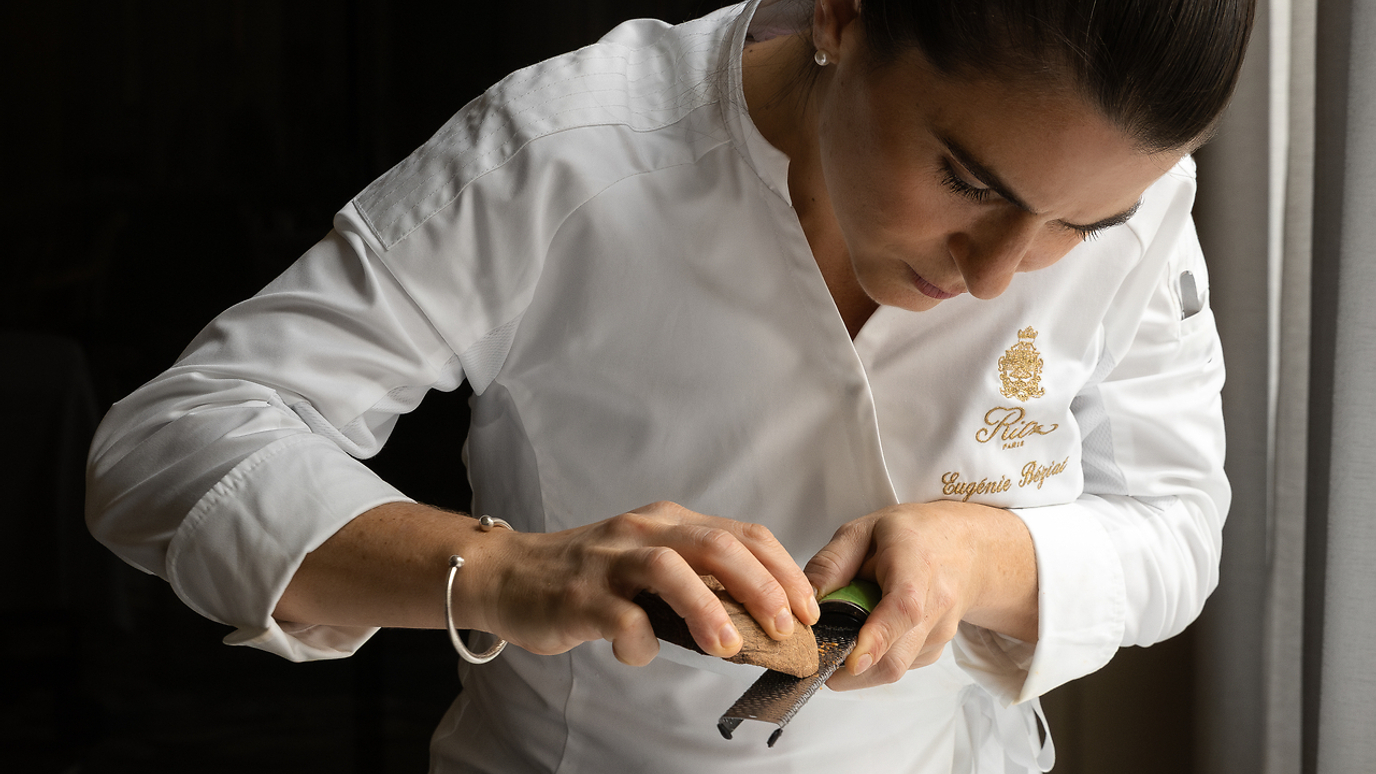 Eugénie Béziat, inspirational Cheffe
Michelin-starred chef Eugénie Béziat likes to take a step to the side and cultivate her difference as much as her influences. Her cross-continental cuisine conjures up memories of both her youth in Africa and family summers in Provence. This unique sensibility is expressed in a French gastronomic cuisine colored by reminiscences, spices and essences. Behind the scenes, Béziat surrounds herself with a talented duo who share her bold approach: François Perret, Pastry Chef, and Florian Guilloteau, Head Sommelier.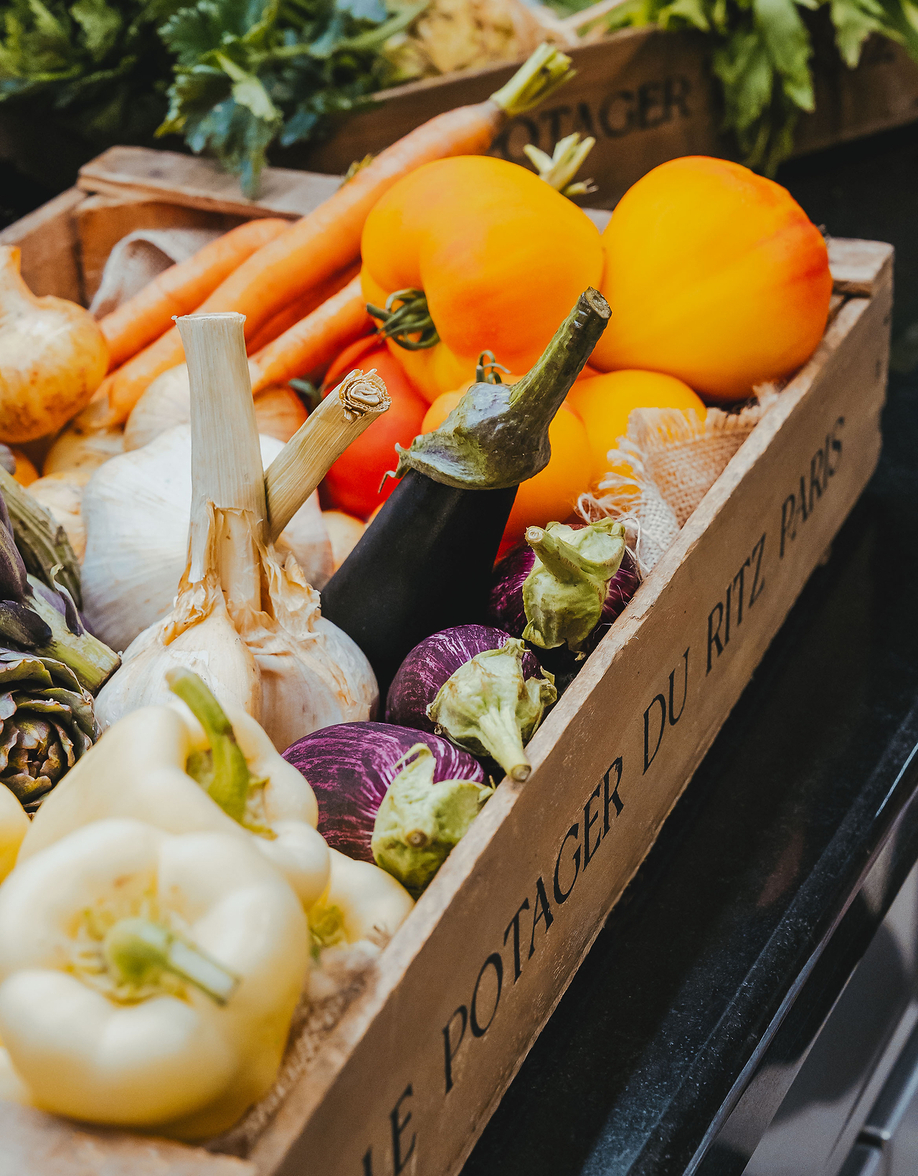 Responsible gastronomy
At the Ritz Paris, taste and texture go hand in hand with a respect for the environment. Our restaurant favors produce that's seasonal and local. At the very heart of the hotel, our aromatic garden supplies the kitchens with herbs and fragrant flowers. On the outskirts of Paris, our kitchen garden produces vegetables, harvested as required.
More information
For all cancelation requests of table reservations guaranteed via credit card imprint, submitted within less than 48 hours prior to the reservation time, the following fees shall be charged:



For all cancellation requests of table reservations submitted within less than 72 hours prior to the reservation time, the reservation prepayment shall be retained.

For Christmas and New Year's Eve:

Cancellation conditions apply only to the Restaurant Espadon on the evening of 12/31/2023:

Special menus cannot be adapted and will remain at the same price for children. Cancellation without charge is possible until December 1. Within 15 days of the date, we will be obliged to charge a 50% cancellation fee, and within 15 days, we will charge a 100% cancellation fee.
Dress code:
A smart dress code is required at the Ritz Paris.

Pets:
Pets are not accepted.

Food restrictions:
Please be so kind as to let us know whether you or your guests have any dietary restrictions. The Espadon Restaurant is unable to adapt its menu to consider certain allergies and/or dietary restrictions. Should that be the case, we will contact you.