Salon Louis XV
Known as 'The Beloved', King Louis XV understood both majesty and wide appeal. The Salon named in his honour is a spectacular confection of exquisite gilded woodwork, long mirrors and crystal chandeliers.
Responsive to your needs
The Salon Louis XV can adapt to the following configurations.
Cabaret style round tables: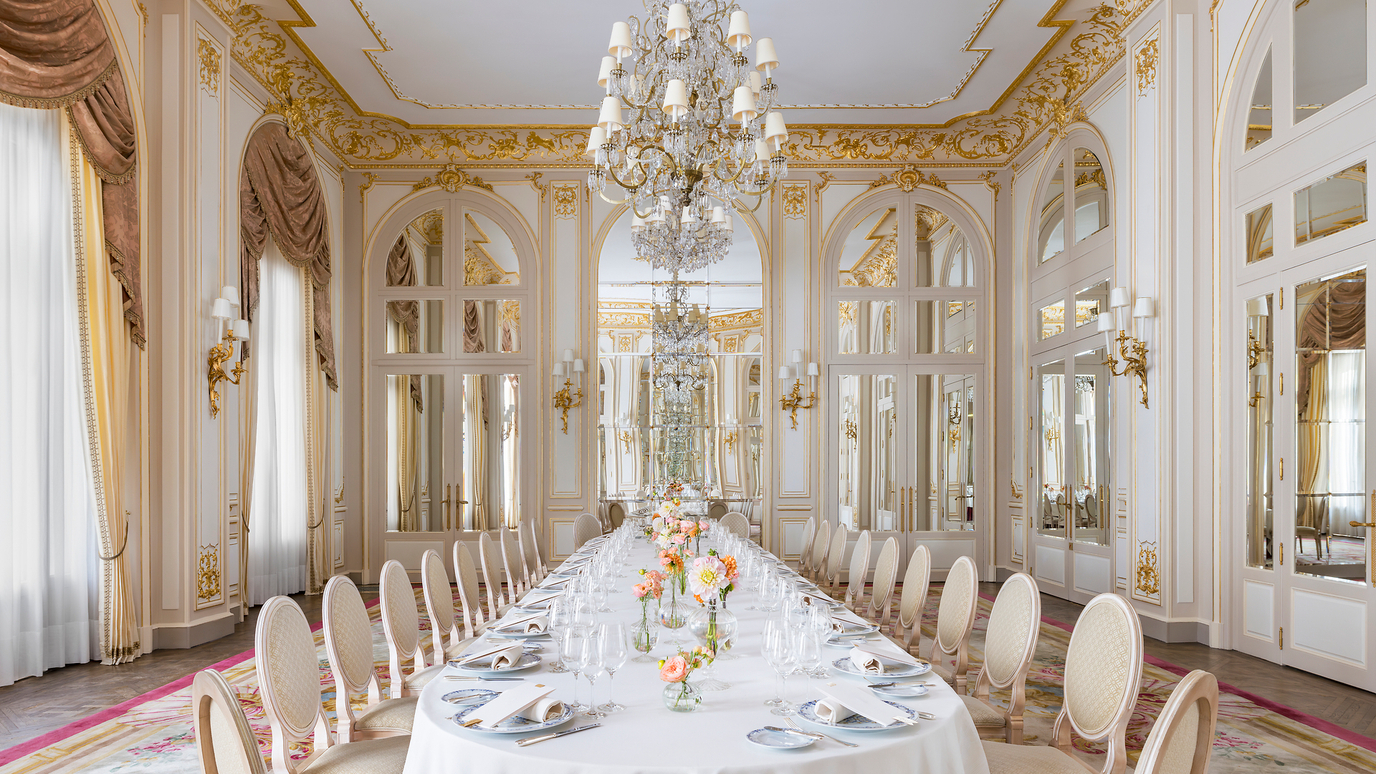 Fit to host kings
While spacious enough to host large gatherings on its own, the Salon becomes yet more majestic when connected to Salons d'Été and Psyché.