Salon d'Eté
Our brightest space inspires a feel of summery optimism whatever the mood outside. On fine days the Salon opens onto the terrace and our landscaped Grand Jardin beyond. In any weather, the large windows and glass atrium allow the outside in, connecting guests with nature.
Responsive to your needs
The Salon d'Eté can adapt to the following configurations.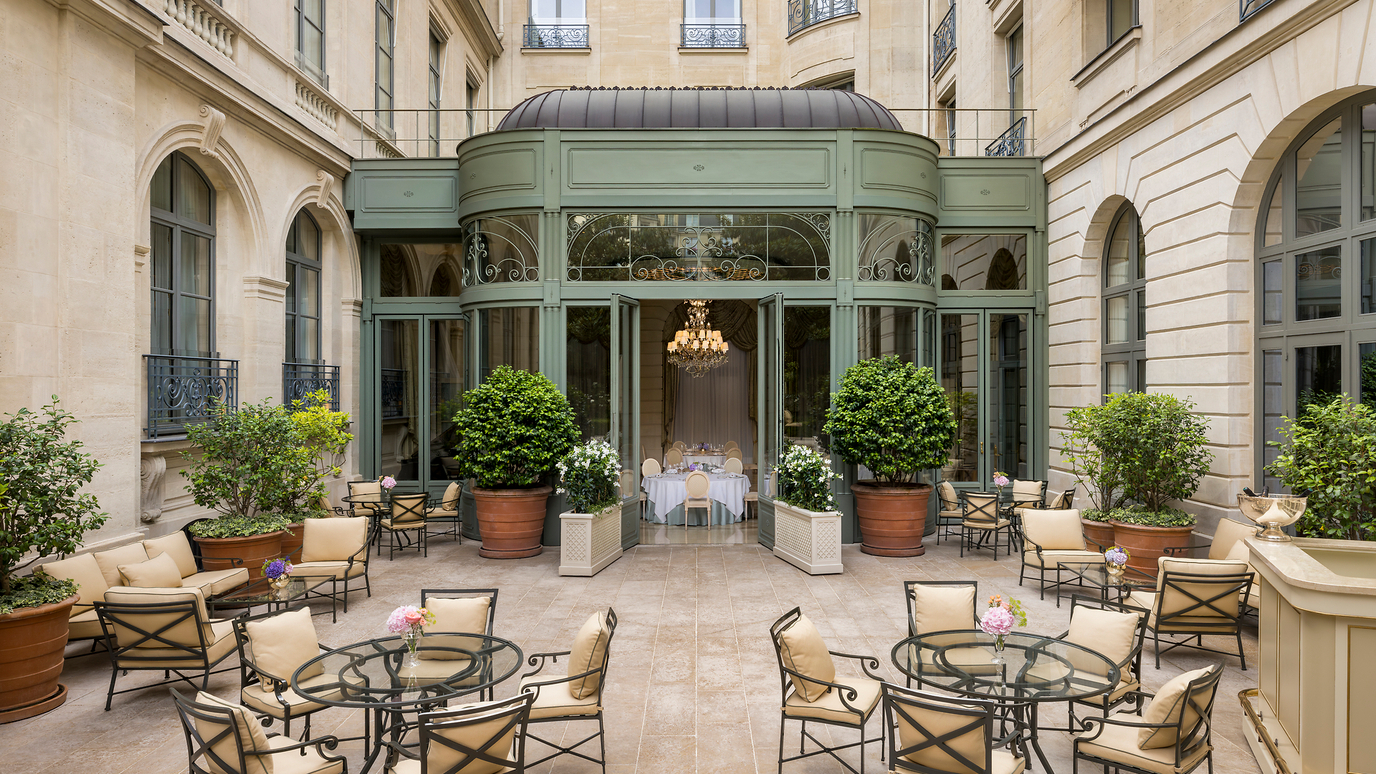 Let there be light
The Salon d'Été has a spacious, luminous air, but certain events still benefit from more room - or, indeed, more rooms. Accordingly, our summer-themed Salon can combine with Salons Psyché and Louis XV to create either one seamless whole or three adjacent spaces.