Ritz Bar
Ritz Bar
Tuesday to Saturday, from 05.30 to 11:30pm, no booking required
Have fun, escape, explore... under the constellations of the Ritz Bar, to sip a cocktail is to go on a journey. In a setting as hushed as it's celebratory, we take our place at a chic little table to discover decor that resembles an astral theater, where our talented Chef Barman takes center stage. Expertly blending mixology, scenography and delicious flights of fancy, this is a voyage for the senses.
Mixology à la mode
A rendezvous with high-end mixology, under the lucky star of the Ritz Paris. At the bar, Romain de Courcy creates cocktails inspired by nature and the signs of the zodiac, with the occasional surprise thrown in. The perfect opportunity to discover his original, delicate creations.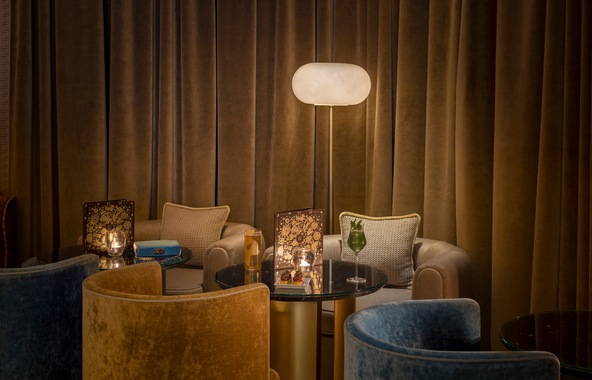 Drinks
Tuesday to Saturday, from 05.30 to 11:30pm, no booking required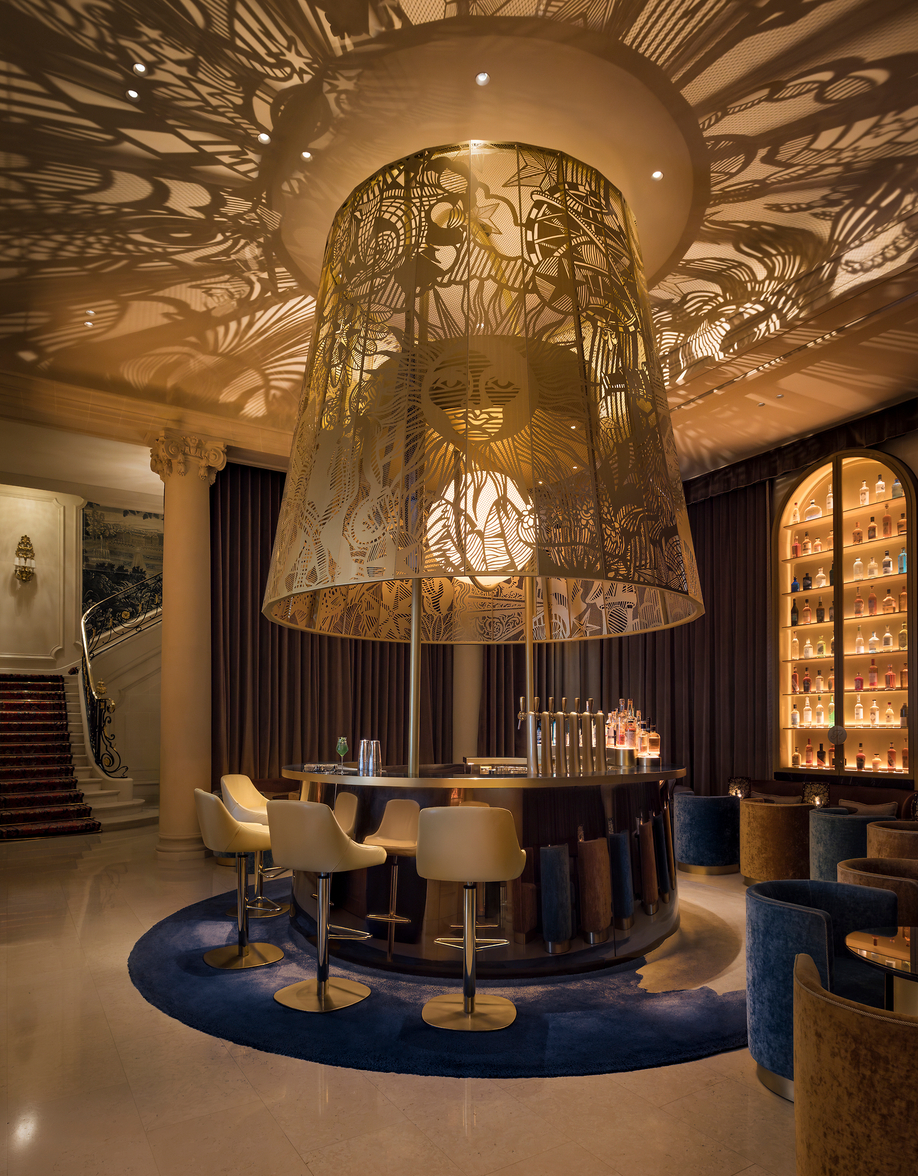 A theatre of heaven and earth
Neath the sublimely high ceiling, curtains and columns create a dreamlike setting among the stars. With their enveloping velvet and dark metal, the tables major on chic – but the star of the show is the magnificent brass lantern, a truly monumental piece that plays with light like a nocturnal sun...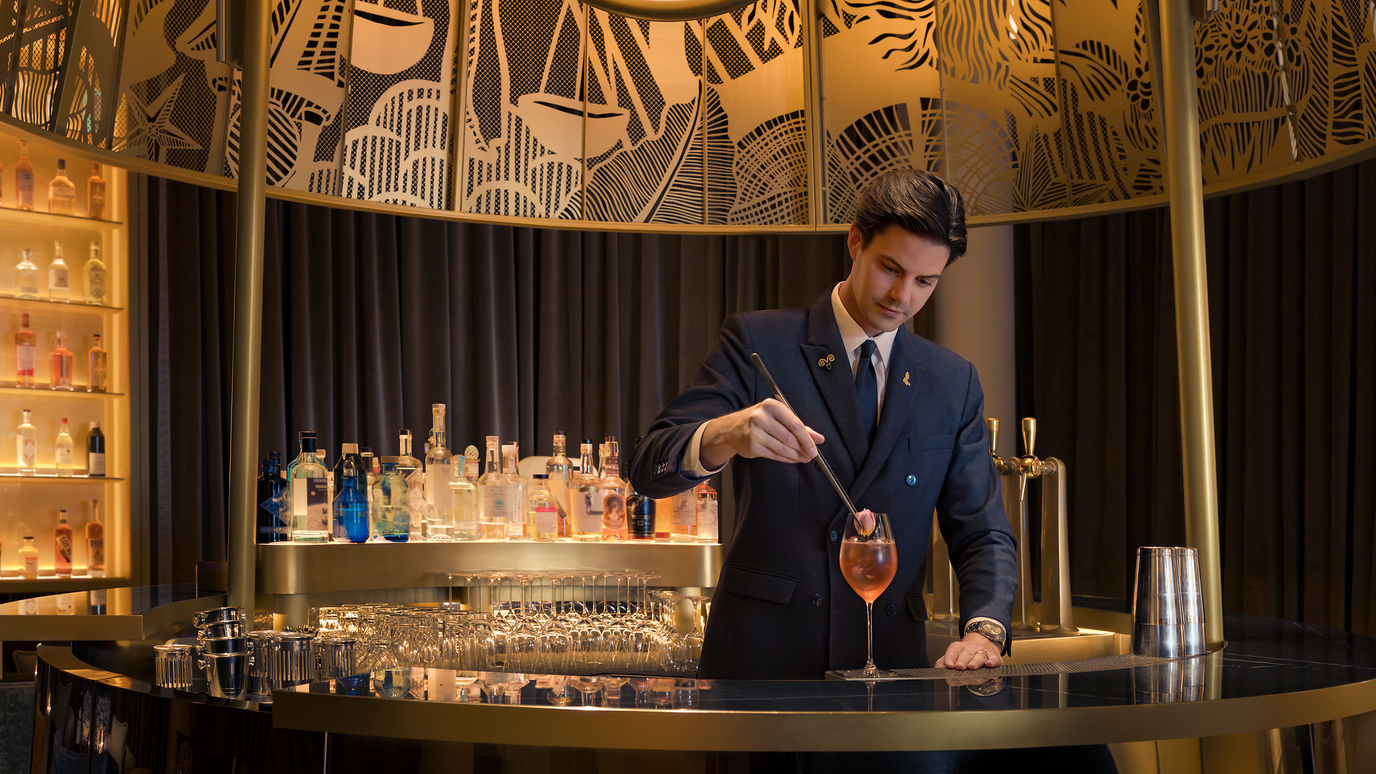 Romain de Courcy, our cocktail goldsmith
At the helm of the Ritz Bar is a cocktail designer with a passion for the olfactory arts. Romain de Courcy combines the intuition of a perfumer with the precision of a goldsmith. Jasmine, sandalwood, truffle, saffron, white cocoa... his creations reveal an astonishing inventiveness, borrowing ingredients from both perfumery and gastronomy.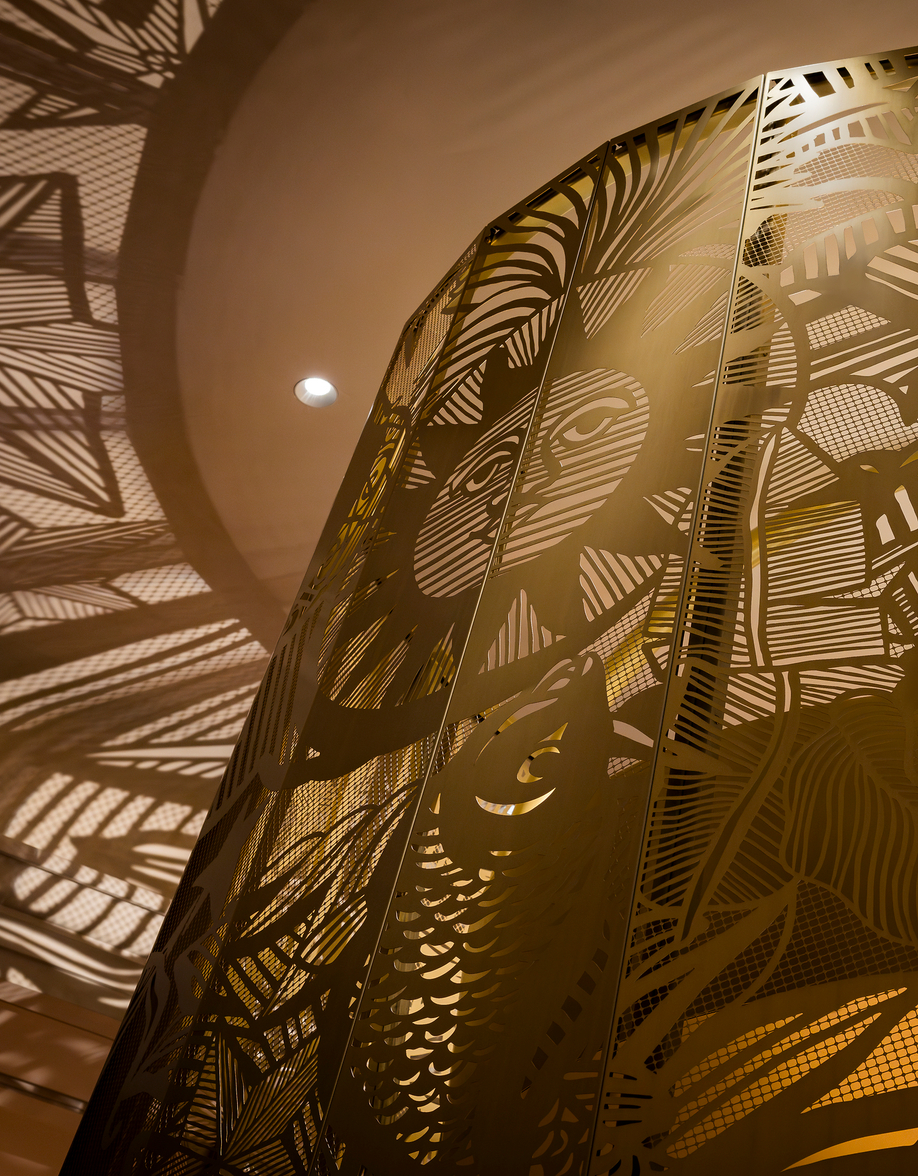 The stars are the show
At 5.30pm sharp, the bar pulls out all the stops for the nightly ritual. The great lantern ascends to the ceiling to reveal the circular bar, while projecting a fresco of zodiacal constellations. A spectacular sound and light show, kicking off with music by Parisian electro DJ duo Polo et Pan.
More information
Dress code:
A smart dress code is required at the Ritz Paris, and elegant shorts are only allowed in our restaurants until 6.00pm.

Pets:
Pets are not accepted.