Bar Vendôme
Bar Vendôme
Every day from 10:00am to 12:00am
At the Bar Vendôme restaurant, a typically Parisian sparkle sets the tone. In this charming, life-filled setting, you'll find the upbeat atmosphere of a brasserie that likes to celebrate each day in tune with the mood of the French capital. It's the perfect all-day meeting place for a stylish meal, a glass of champagne or a cup of tea.
The classic Parisian brasserie
From first cup of coffee to last sparkling glass, Bar Vendôme has all tastes covered. It's a must-visit destination.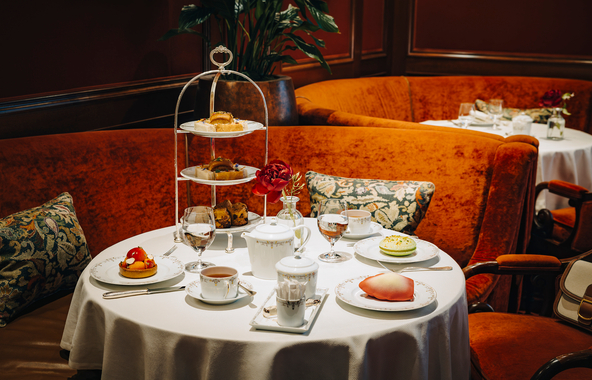 Afternoon tea
Every day from 03:00 to 6:00pm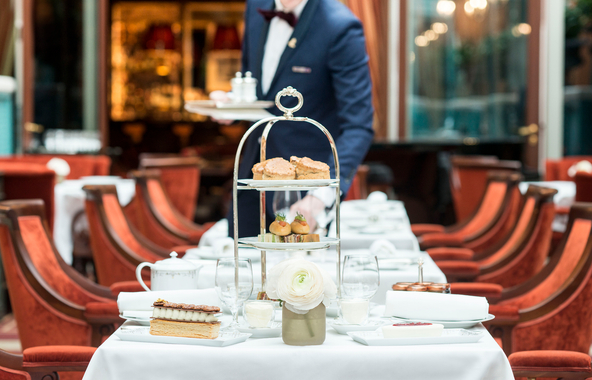 Christmas afternoon tea
From November 27th, 2023 to January 7th, 2024, from 02:00 to 06:00pm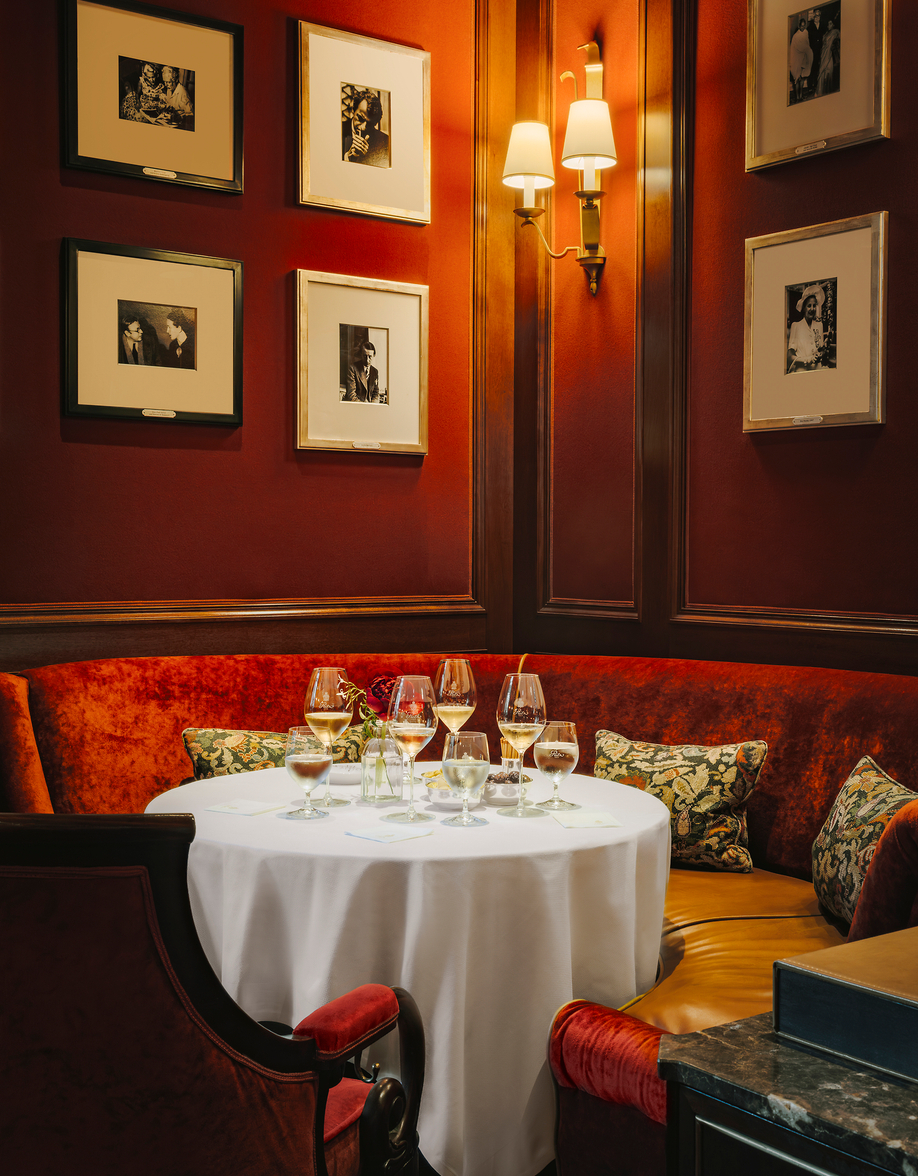 Your private table
Enveloping banquette seating and shimmering velvet bring a subtle, relaxed feel to Bar Vendôme. This bar-restaurant evokes the deliciously retro spirit of Café Society, as a gallery of illustrious regulars on the walls looks on approvingly.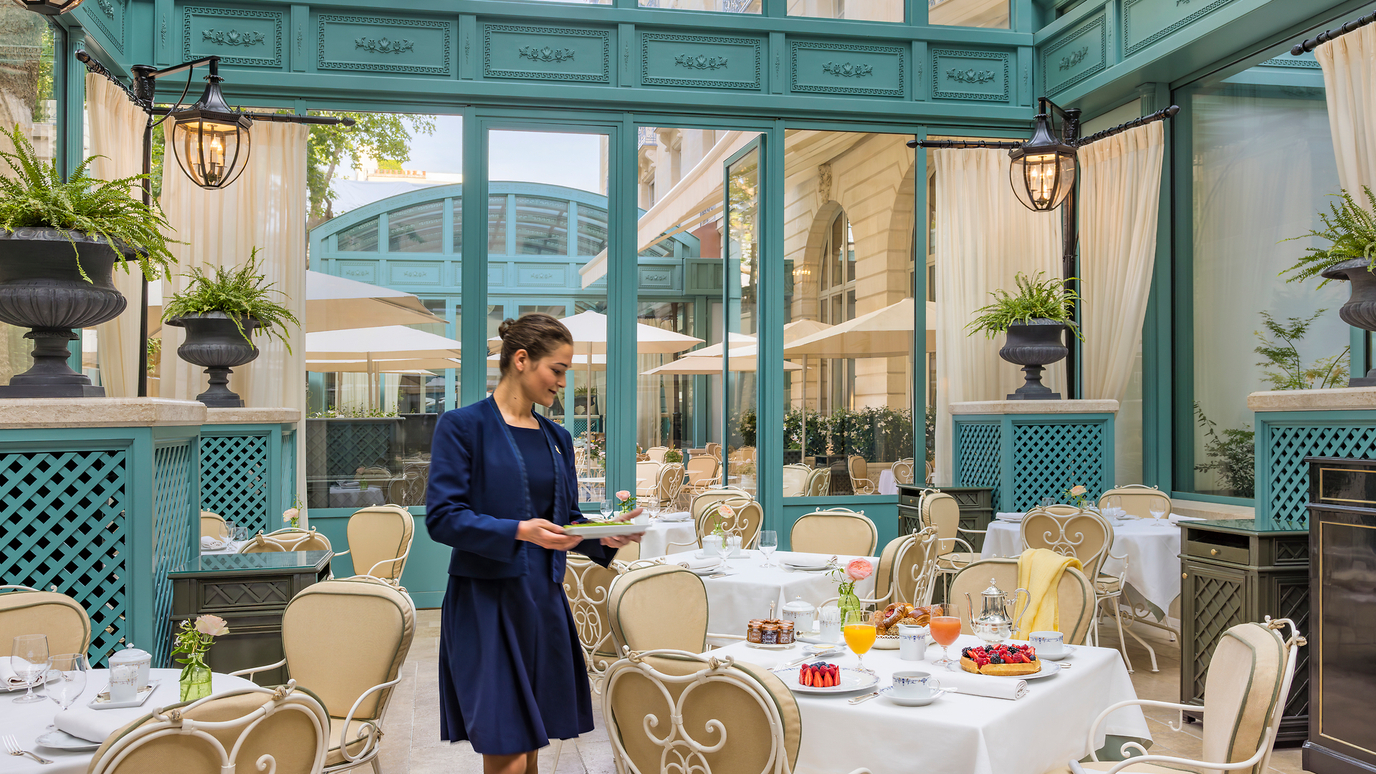 Under our stunning glass roof
The bar extends onto a patio sheltered by our fabulous Belle Époque glass roof, a window to the sky. Light enters all year round, suiting the décor to the season - from cozy winter garden to sunny terrace. In the early evening, the piano bar swings to the sounds of jazz.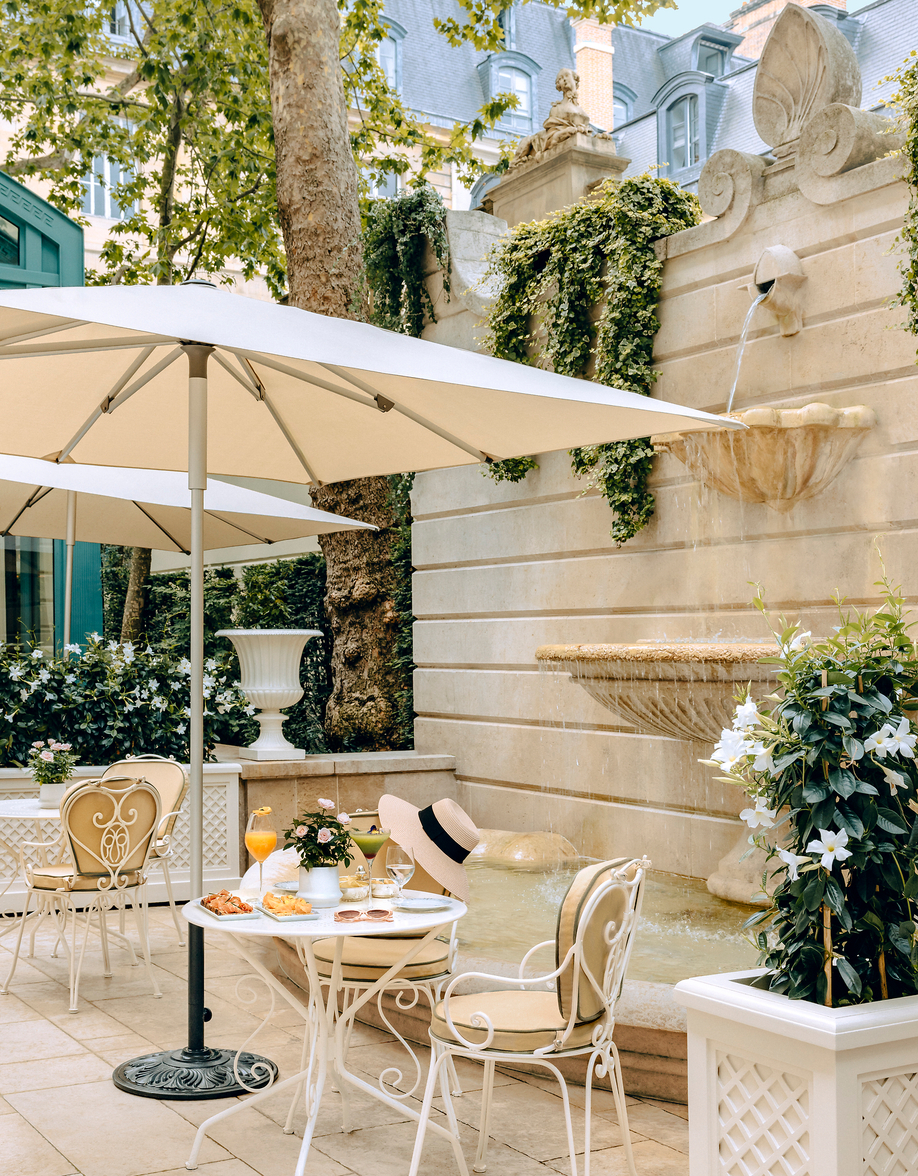 Our fine-weather terrace
When the weather allows, Bar Vendôme expands into its summer quarters. Enjoy the calm of an open-air terrace, in full sight of the hotel's floral façades. Near the fountain, the cooling call of running water calms the senses.
More information
For all cancelation requests of table reservations for 1-4 people, guaranteed via credit card imprint, submitted within less than 48 hours prior to the reservation time (local time, Paris), the following fees shall be charged:


Breakfast: 48€ per person; 
Lunch: 50€ per person; 
Tea time: 68€ per person; 
Dinner: 100€ per person. 

For all cancellation requests of table reservations for more than 5 people, submitted within less than 72 hours prior to the reservation time (local time, Paris), the reservation prepayment shall be retained.

For Christmas and New Year's Eve:

Cancellation conditions apply only to Bar Vendôme on 12/24/2023 evening, 12/25/2023 lunchtime and 12/31/2023 evening:

Special menus cannot be adapted and will remain at the same price for children. No-charge cancellations are possible until December 1. Within 15 days of the date, we will be obliged to charge a 50% cancellation fee, and within 15 days, a 100% cancellation fee.
Dress code:
A smart dress code is required at the Ritz Paris, and elegant shorts are only allowed in our restaurants until 6.00pm.

Pets:
Small pets (less than 6kg) are accepted.

Food restrictions:
We would be grateful if you could let us know whether you or your guests have any dietary restrictions.