Bar Hemingway
Bar Hemingway
Every day from 05.30pm to 00:30am, no booking required
Stories that intersect, encounters that connect, iconic cocktails... at the intimate Bar Hemingway, the great writer's legend is reborn every evening, among upholstered leathers and sepia lights. The spirit is that of a club for Hemingway afficionados, where ladies' drinks arrive with a rose. It's a place where people like to remake the world, without music save for the sound of ice cubes and conversation. All the more room for improvisation...
A legendary cocktail bar
For connoisseurs the world over, Bar Hemingway's cocktails are a must. Among the most famous are the celebrated Serendipity, invented right here, and the Dry Martini. Tailor-made cocktails remain the house specialty.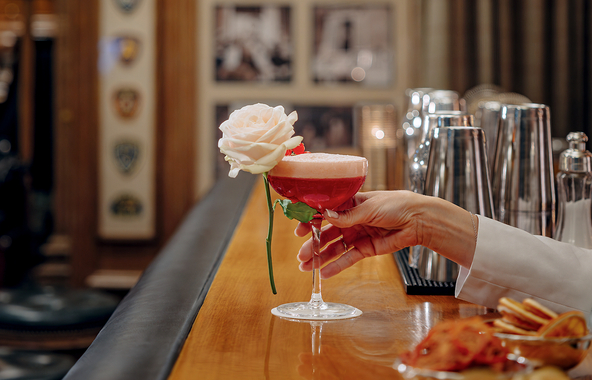 Drinks
Every day from 05.30pm to 00:30am, no booking required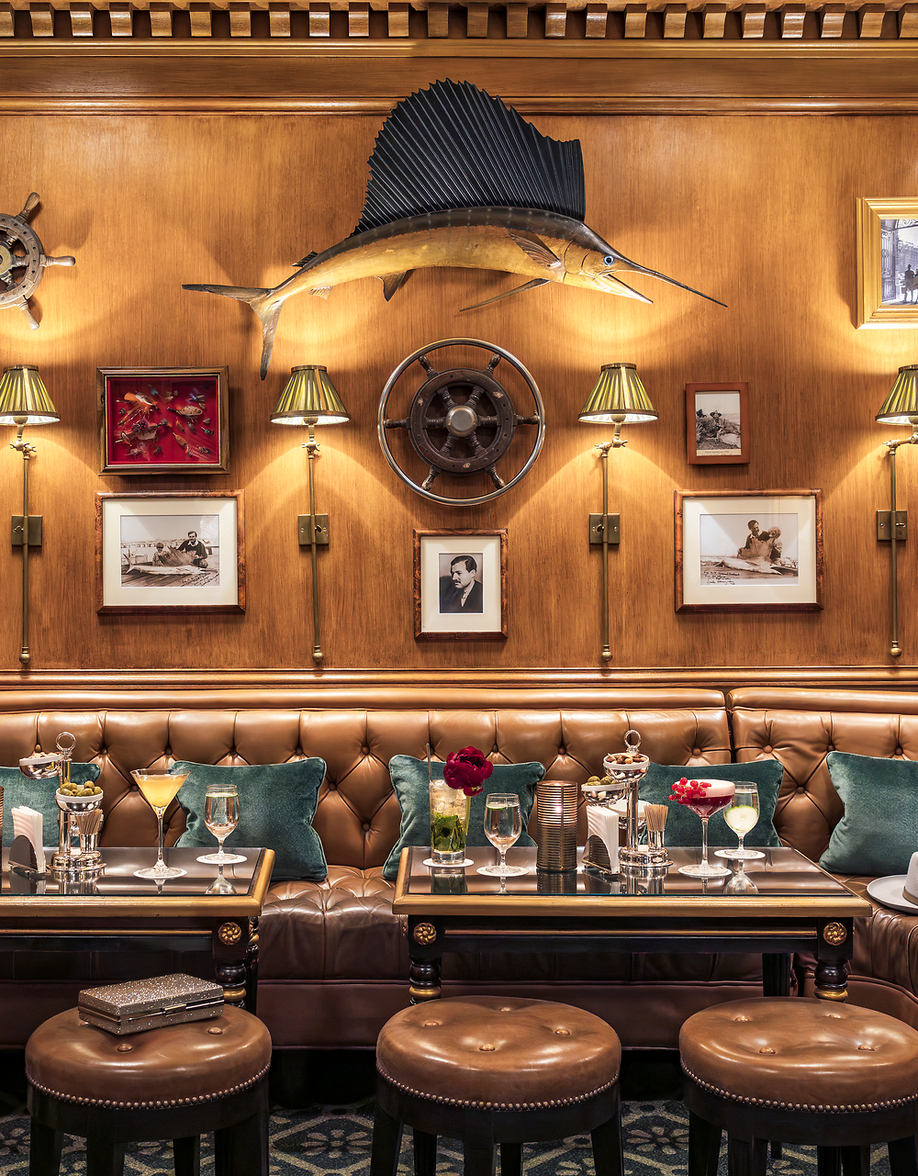 A tale of alchemy
Just 25 seats, unchanged décor, objects and handwritten letters that tell the story of the adventurous writer. There's something here you just don't find anywhere else: an authenticity, an ambience, the scent of romance. Nurse a glass, chat with our barmaid at the counter, get to know your neighbors. At Bar Hemingway, you have to allow time to pass. The charm follows naturally.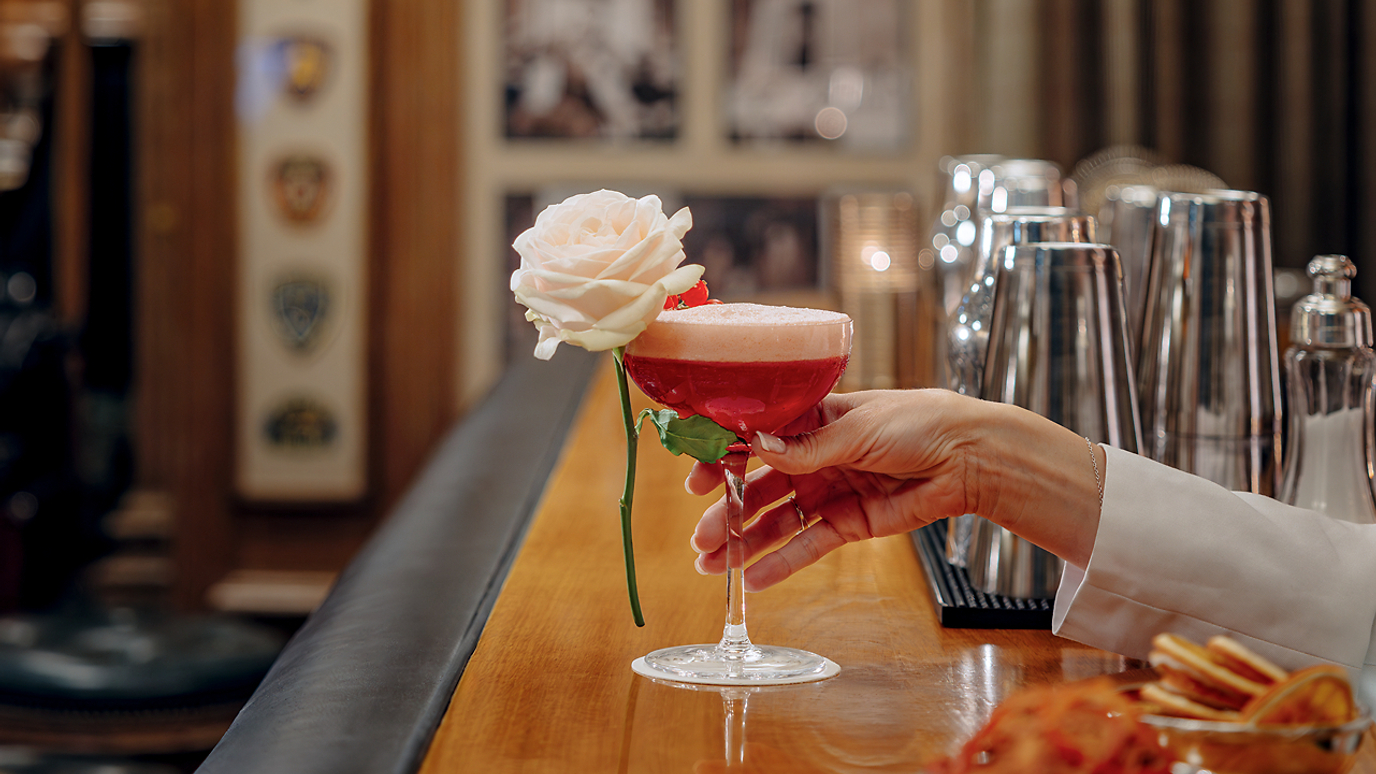 Anne-Sophie Prestail, cocktail virtuoso
Every evening, our bartender deploys her magical mixology to invoke the spirit of a Parisian midnight. Brilliant, creative and technically adept, Anne-Sophie Prestail has the talent to improvise a cocktail that perfectly matches her clients' desires. All inspirations are welcome!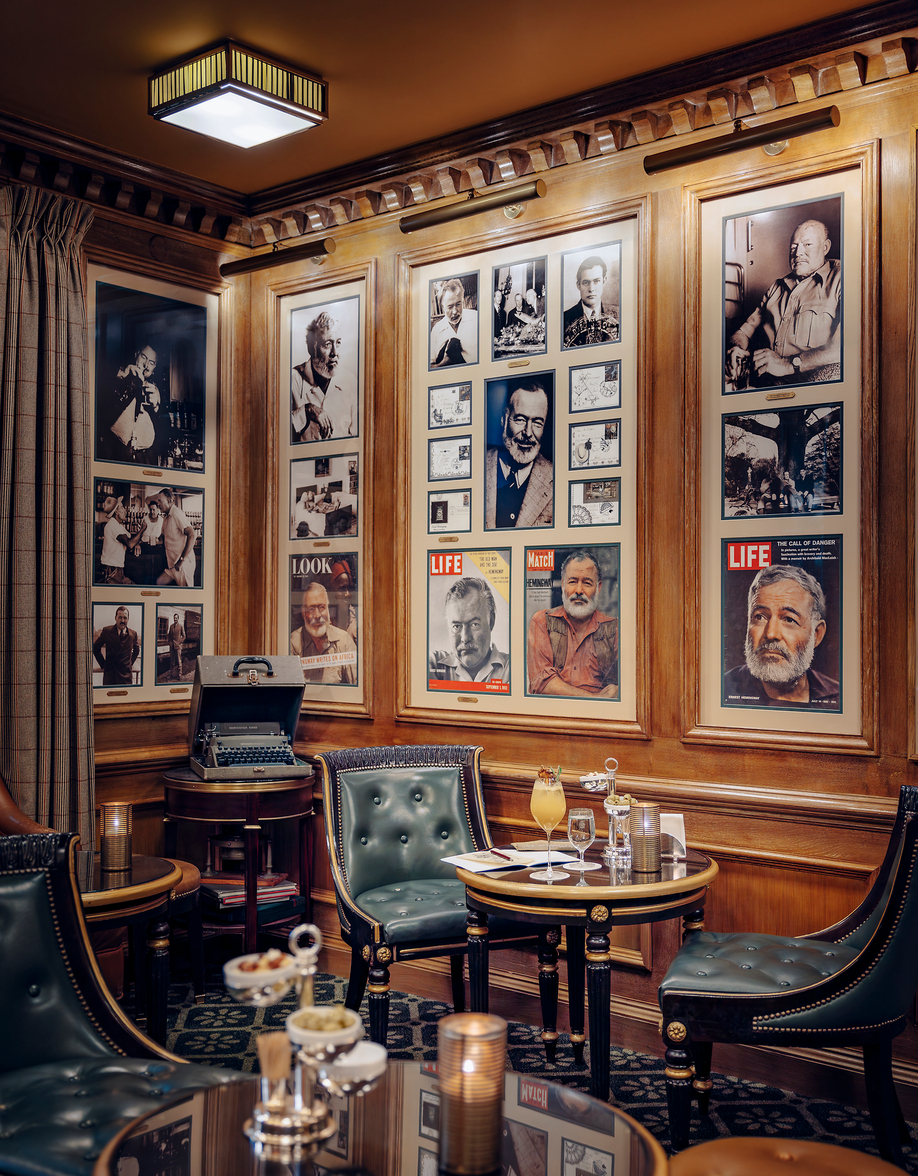 Ernest Hemingway, a Ritz regular
Bar Hemingway feels as intimate as the bond that tied the writer to our hotel. He wrote that Paris was the Ritz; a permanent party, a place full of promise. From the 1920s onwards he made the bar his headquarters, spending time with his friends Francis Scott and Zelda Fitzgerald over a cognac or Dry Martini. Over the years, he forged a friendship with bartenders Georges and Bertin. As an aside, the current location of Bar Hemingway was once that of Le Petit Bar, the first upscale bar in the capital open to women, who could turn up unaccompanied - a breath of freedom, years ahead of its time!
More information
Dress code:
A smart dress code is required at the Ritz Paris, and elegant shorts are only allowed in our restaurants until 6.00pm.

Pets :
Pets are not accepted.